Hey folks,
I am back to let you know that I'm working on giving two virtual tours of my studio sometime in the month of June and July. These tours will be unlike other tours I've provided online in the past because you will experience them from two different perspectives.
So much has changed since I've done a show LIVE here on Magic 109. First of all, I have a totally different audio setup, utilizing an audio interface and mixer. Secondly, since my last show on this station, I've designed my own little studio in a walk-in closet. These changes have greatly impacted the way I produce, record, and publish my online audio to the world. I also do have some other fun gear that I've been playing with including a stereo microphone headset that does record excellent stereo audio that I do hope to use in some field environments down the road.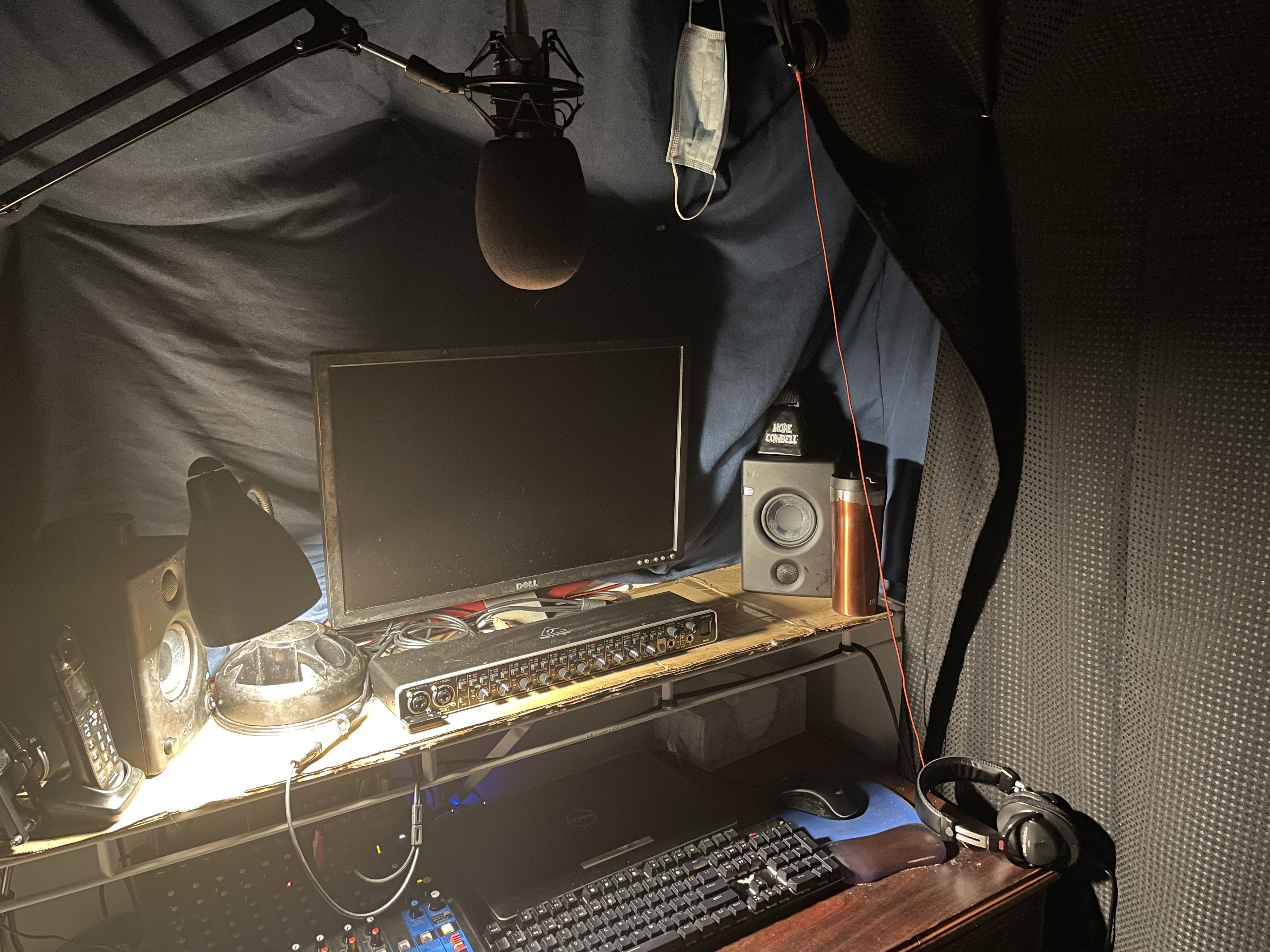 My plan is to do two more tours of the studio in the month of June and July. The first tour would be specifically a stereo tour using the Sennheiser Ambeos as an input audio device so that you can get a true stereofonic sound of the studio with a brief description of the audio chain. Even for those that have already seen the tour before, there are some changes to the audio chain that may become useful down the road when bringing guests on the air, and any audio nerd like me loves the discussion. Right? If I am confusing you with jargon, no worries. I'll do my best to explain myself during the virtual tours. The other tour that I plan to do is using the actual audio equipment in the studio as the input device along with my webcam. So, the first tour may have a bit more shaky video footage but true stereo sound, whereas the second tour will have professional video quality but will lack true stereo sound, even though it will be recorded in stereo. Also, the second video tour will obviously be useful because you'll get an idea of what things sound like when a show does actually go LIVE from my walk-in closet studio! See? They both will be equally beneficial!
The purpose of these tours will hopefully bring enthusiasm to the station and encourage people to stay informed about all the upcoming events here at Magic 109 and perhaps even get some of you involved. Presently, I'm still hard at work at getting the station up and running, and I may divulge some updates during these tours of features that have been going on quietly behind the scenes. If this doesn't attract the audience I'm hoping does, then I don't know what will. Regardless, the tours themselves should bring in more interest, and I still plan on going forward with the launch, and can't wait to welcome you once again to my studio! Keep a watchful eye (or in this case, ear) out for more audio and video of what's to come here at Magic 109, my studio, and thanks for reading!
Geno J